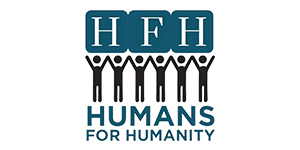 An NGO headquartered in Delhi, Humans for Humanity was founded by Anurag Chauhan. The organisation believes in creating a better world to live in by extending a helping hand to those who can't reach out. Workshops in association with Cosmic were facilitated by Anurag Chauhan along with Jalpa Hargovind Vithalani who is the State Director for Maharashtra & Sonali Pandit Director, Research & Analysis, Humans For Humanity.
Consulate General of Argentina
The Consulate General and Promotion Centre of the Argentine Republic in Mumbai is the second Argentine Representation in India, apart from the Embassy of Argentina in New Delhi. It opened its doors on the 1st of April, 2009 and has since then strived to build & strengthen the long-lasting relations between Argentina & India. The Consulate engages itself in consular, cultural, trade and investment promotional activities & initiatives.
"Actions through Cooperation "
The International Federation of Business and Professional Women is an influential international network of business and professional women from over 100 countries in 5 continents with Consultative Status at ECOSOC/United Nations. Founded in 1930, BPW International develops the professional leadership and business potential of women on all levels through mentoring, networking, skill-building, and economic empowerment programs and projects around the world. BPW International through its Affiliates across the world and its global partnerships with different stakeholders contributes to the realization of the SDGs and the Sustainable Development of BPW International through Advocacy Pillars and Initiatives.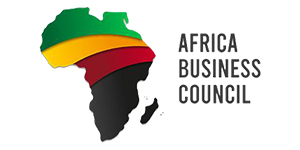 "Voice of the African Private Sector"
With a founding vision of a competitive, innovative and border-less Africa for trade, investment, and industrialisation, the Council has a mission to be the premier advocacy arm and platform for private sector cooperation and engagement at the African continental level, strengthening economic, commercial, business and investment ties among the business communities of the African continent, while ensuring regular inclusive dialogue with the African Union.
HeatherAsh Amara – She is the author of the bestselling Warrior Goddess Training series,
Author of the bestselling Warrior Goddess Training series, The Seven Secrets to Happy and Healthy Relationships with don Miguel Ruiz Jr. and The Warrior Heart Practice. She is dedicated to inspiring depth, creativity and joy by sharing the most potent tools from a variety of world traditions.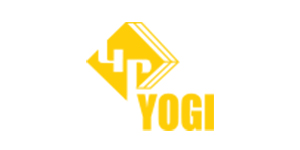 Yogi Impressions are leading publishers of self-help, personal growth and spiritual books, based in Mumbai, India.
Victoria is a Visionary and Channel, who for over 18 years has been a divine Blueprinter and multi-dimensional Sound Translator and Linguist in the Language of Light.
The Sir Jamsetjee Jeejeebhoy School of Art is the oldest art institution in Mumbai, India, and is affiliated with the University of Mumbai. The school grants bachelor's degrees in fine art & sculpture, and Master's degrees in fine art.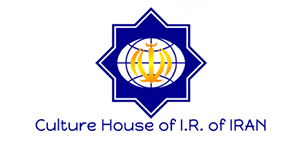 Iran Culture House, New Delhi is working for the promotion of mutual understanding and cultural co-operation among peoples in India and Iran in line with the principles of our cultural heritage. Our aim is to create enduring partnership between Iran and other cultures, and we do this by creating opportunities to connect with the latest skills, ideas and experience from Iran.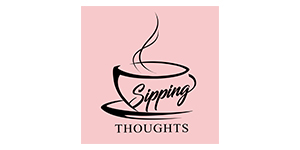 Real Women .. Real Voices
It is a women centric media platform founded by Meeta Gutgutia, Sukirti Gupta & Tina Singh. They focus on raising awareness of issues that affect the everyday women.
Sandra Korse – "A Million Steps for Love"
Sandra Korse is a conscious documentary filmmaker. People describe her as a sparkling personality who listens with her heart and who is a passionate interviewer when it comes to deep soulful topics. A filmmaker who wants to be part of the experience that is being captured. To truly be able to take the viewer with her on the journey, on a vibration that is palpable.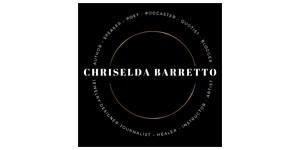 Chriselda Barretto – Author @ https://chriselda.blog
Chriselda, a multi-genre, prolific author and speaker, with a background in Business Administration and Chemistry/Microbiology lives in Belgium. She also hosts the Podcast – The 3 Pillars and is the creator of ART-IS-IN, The Dig and her blog "chriselda.blog"
Tenzin Chodon is an entrepreneur, executive and performance coach, a cross-cultural communication trainer, author and social worker. She has been in the communications industry for almost a decade and has multiple careers within the same field, gaining a wealth of experience & expertise.
Men-Tsee-Khang (Tibetan Medical & Astro. Institute) is a cultural, educational and charitable Institute with the primary objective to preserve and promote the traditional system of Tibetan medicine (Sowa Rigpa) and Astro-science practiced for thousands of years in Tibet.
Tibetan medicine is one of the indispensable parts of Tibetan culture through which Tibetans can contribute to the well being of the people of the world. The Institute always endeavors to give the best possible health care at minimum cost.
Shree Ghoghari Lohana Mahajan, Mumbai
Shree Ghoghari Lohana Mahajan Trust, Mumbai came into being 1842 by the kind donations of primary Lohana settlers from various regions in Gujarat. The trust is a meeting ground for almost 1,800 families in Mumbai. The primary objective is to provide monetary aid for the Ghoghari lohana community with respect to:
Hospitalizations and Medicine
School and college and Higher Education Aid
Monetary aid to the  financially weak families
Food Security (subsidized grains)
Community Awareness Programs
Community Welfare Services
Subsidies for Religious Travels
Support  for Senior Citizen community